Contact us: Betty Lougaris (Director) 702-255-1179 Beth Toy (President 2015-2016) 702-353-8546
Email : blougaris@mediaguilds.com
Media Guilds International: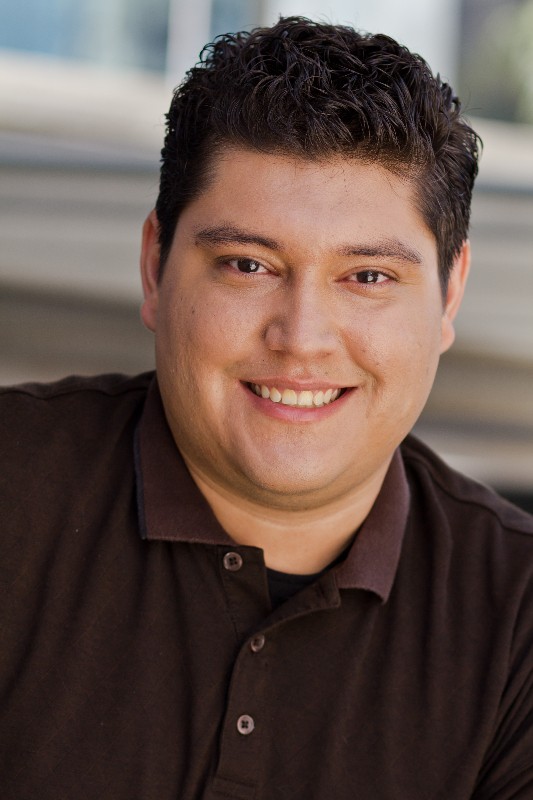 Gabriel Ivan Uriarte Garcia was born and raised in Mexico.

He moved to Los Angeles in 2008, where he attended Otis College of Art and Design. He graduated in 2012 with a Bachelor's Degree in Fine Arts with an Emphasis on Digital Media. He also graduated with a Minor in Community Engagement, and has a Certificate for Spanish translations for business.
After college he became a freelance artist, working in set design, production assistance for film, and poster design. He has also appeared in various films and commercials.
His most notable freelancing endeavors include: The cd album cover for an indie band named Serenity, working as an actor for Blumhouse (company behind the Paranormal Activity franchise), production assistant for the Hollywood Christmas Parade 2013 and some work as an elementary school teacher for the Hollywood arts council.
He moved to Las Vegas in 2014, entered the field of video games, and is currently working as a Spanish Localization Technician for 2K Games. He has helped release games like WWE 2K16 and Borderlands: The Handsome Collection, and various other projects.
He developed an interest in voice-over and is now a graduate of Betty Lougaris' class at CSN in Las Vegas. Now as a member of MGI, he is dedicated to honing his voice skills. Gabriel appears weekly on MGI's Tuesday night radio show as both a voice actor and occasional host.

Elko, Nevada PSA (Spanish) :60